We are independent filmmakers, photographers and marketing innovators whose aim is to create films that promote charitable and philanthropic causes and build awareness and measurable action on issues that are important to us.
Oliver Trevena is best-known for his acting & for regularly hosting the hugely popular celebrity chat show, Young Hollywood. He was born and raised in East Sussex, England and is the youngest of four sons.
Oliver trained at the South East Theatre Society & RADA. In his early acting days, he starred in William Shakespeare's "A Midsummer Night's Dream". Later, he starred in a variety of plays, including "The King and I", "Bugsy Malone" and even "Oliver".
He has since starred in movies, like The Long Road, Ready? OK! and TV appearances in The Good Guys, Leverage, The Forgotten and How to Rock.
Nicholas Lazo received his MFA in Film Production from USC's School of Cinematic Arts. In addition to his work on multiple feature films, both studio-based and independent, Lazo has produced a wide range of commercials, brand films and digital content for some of the largest companies and talent in the world, including tech giant Hewlett-Packard, luxury hotel chain JW Marriott and American League MVP Mike Trout. A natural collaborator, Nicholas thrives on the creative challenges that accompany each new project, and is constantly seeking to develop and produce exciting stories and content that both inspire and entertain.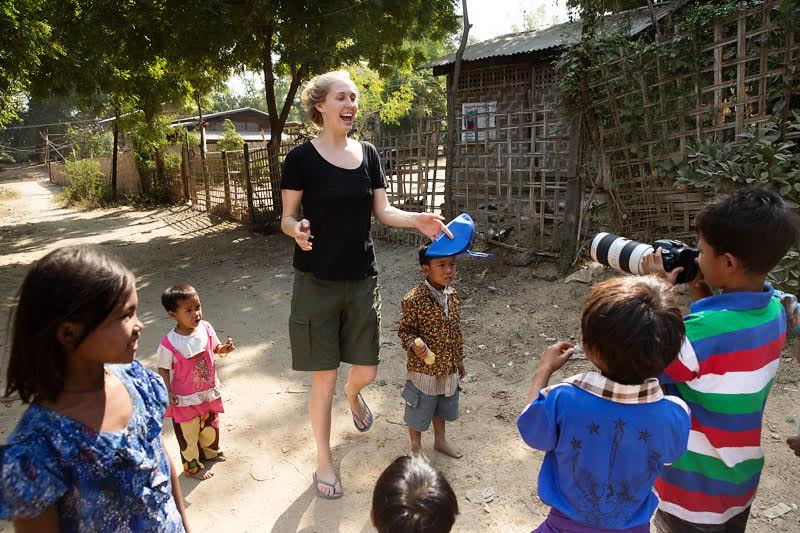 Katie has been working as a cinematographer for six years, shooting everything from a comedy feature about female sexuality to a documentary series on the California Coastal Trail. Recently, the one woman show she shot, "One Drop of Love," won Best Documentary at the Roxbury International Film Festival and the web series "Angry Black Women" that she shot was accepted to the 2016 Sundance New Voices Lab and the New York TV Festival. Katie has travelled to 27 countries and loves immersing herself in new cultures and meeting people from all walks of life. Above all, she loves collaborating with passionate filmmakers to bring unique perspectives and ideas to the screen.
Ravin J GanatraRa
Ravin has been working as an actor in the UK for 25 years and as an Independent producer for the past 10 years .He has since set up a film investment fund which will launch in the latter part of 2017.
Beyond the stage and
screen, Ravin has been a committed member of the Food for Life Vrindavan charity leading the UK Board of trustees for the past 3 years, and looking to help bring about a sustainable future for the charity.
Milena is a project & event manager with thirteen years experience in non-profit fundraising, and who loves helping others and animals. While studying at Texas A&M University, she founded a service leadership organization for women, which is still in existance today. A passionate traveler and scuba diver, she has visited over 50 countries and hopes to visit every country in the world in her lifetime. More than anything, she believes in making a difference in other people's lives and leaving the world a better place then when you enter it.
Lisa is an actress and philanthropist originally from Philadelphia. From a very young age, she always had a love for acting and volunteering. After graduating from DeSales University, Lisa moved to California to pursue a career in acting. She uses her platform to support others and bring awareness to social issues happening around the world. Lisa's most recent venture was the #PeriodProject which took place in Vrindavan, India. This project focused on the importance of feminine hygiene and female empowerment. Lisa loves immersing herself in new cultures and meeting people from all around the world. Above all, she enjoys collaborating with passionate, positive people who want to make the world a better place.
Health food entrepreneur, Matt McKee, is the co-founder of CALIWATER, one of the fastest growing brands in the plant-based beverage sector. A graduate of Florida State University, Matt moved to Los Angeles in order to pursue a career in film and tv production, working on projects like The Green Hornet, GI Joe, and HBO's "Big Love" before eventually moving into the health food space.
Born and raised in Los Angeles, Melina Farahmand is an American activist, writer, and video editor. She is the founder and owner of Past Present Future, a company that was created to empower women and help develop a sustainable planet for future generations. It's a dream of hers to serve her country in the United States Navy while continuing her other passions for writing and directing. Melina recently published her debut book, "From Dust to Breath."